You can see from the pictures, the floor had been covered first old plastic vinyl which had been glued down with a strong adhesive and then later with a carpet.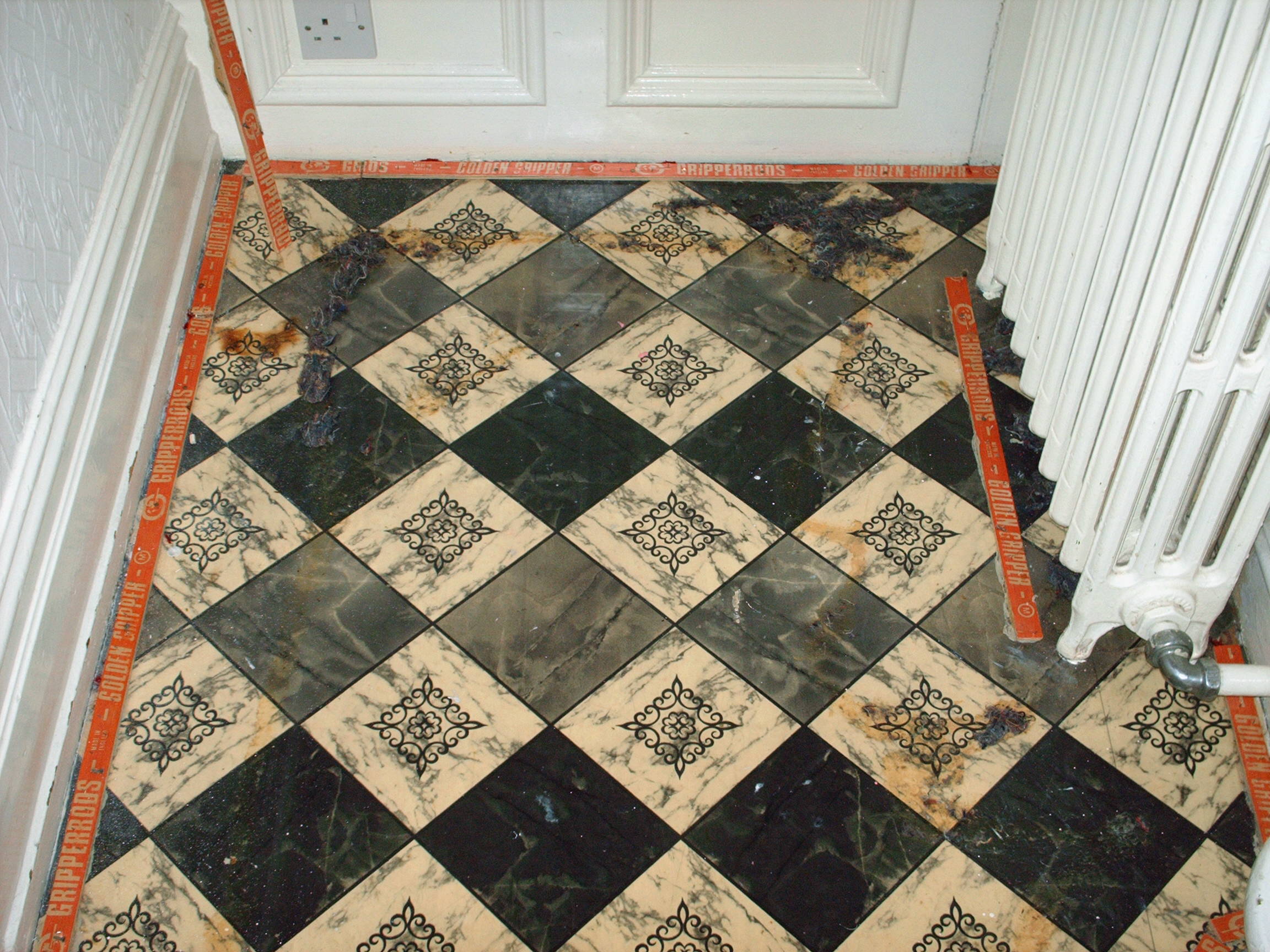 The customer had tried removing the vinyl themselves to reveal the real floor but gave up after eight hours and called in Tile Doctor.
Removing the Vinyl was arduous work and care was required not to damage the floor underneath. Naturally we managed and then had to contend with the rubber matting that the vinyl was stuck to and this proved to be even harder to lift.
To remove the rubber matting and adhesive the whole floor had to be covered with a special product that breaks down the glue.  Once the rubber had been disposed of we got down to cleaning the floor and removed any remaining stubborn marks.
The revealed floor looked dull so we then sealed it using Tile Doctor Seal and Go which really brought out the colour.
As you can see from the comment below the customer was ecstatic with the result.
"Just got the second e-mail with the photos – they are great and really show how much hard work went into the job.  As I said we did get several "Tile Experts" in to look at the job and they wouldn't touch the lino, so well done done and many thanks again – would definately recommend you to prospective customers.  Regards John."
Victorian Floor Restoration